Medium Duty Debris Collection Hose
For Lengths under 25', there is a cut charge added to the price.
Product Description
Medium Duty Debris Collection Hose
Medium weight black or clear polyurethane hose reinforced with a bronze coated spring steel wire helix.
This hose has superior flexibility, good compressibility, high tear strength, and is abrasion & chemical resistant. It is specially designed for applications with wide temperature ranges because it has very good low temperature flexibility. For a tight seal, this hose can be ordered with factory installed black cuffs. Additionally, the clear hose is manufactured with FDA acceptable materials so it's applicable to more industries.
Medium Weight
Polyurethane Construction
High tear strength
Superior flexibility
Good compressibility
Great chemical & abrasion resistance
Handles wide temperature ranges

Low temperature flexibility

Clear has FDA acceptable materials
Key Features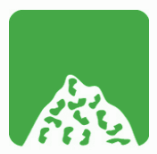 Materials
Applications
Size Range: 2" - 18"
Maximum Length:
Colors: Black or Clear
Temperature Range: -60°F to 225°F
Wall Thickness: 0.030"
Available with 2" black cuffs
Specifications
Find Similar Products by Category