High Flex Industrial Hose
For Lengths under 25', there is a cut charge added to the price.
Product Description
High Flex Industrial Hose
Gray polyethylene copolymer hose reinforced with an integral polyethylene helix.
This hose is lightweight, crush resistant, and flexible even at low temperatures which makes it ideal for commercial and industrial applications such as wet or dry vacuums in a car wash. It is designed with tight bending characteristics, high abrasion resistance, very good chemical resistance, and a smooth interior to assure efficient air flow.
Copolymer construction
Smooth Interior
Light weight
Crush Resistant
Flexible

Even at low temperatures
Tight bending characteristics

High abrasion resistance
Very good chemical resistance
Key Features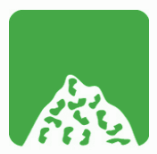 Materials
Applications
Size Range: 1" - 3"
Maximum Length: 50'
Color: Gray
Temperature Range: -40°F to 140°F
Specifications
Find Similar Products by Category
Customers also viewed