General Purpose Flex Hose
For Lengths under 25', there is a cut charge added to the price.
Product Description
General Purpose Flex Hose
Medium weight, black thermoplastic rubber hose reinforced with a spring wire helix.
This hose is designed for many different applications and it can deal with wide temperature ranges. It's designed with a smooth interior to assure minimal friction loss and efficient air flow. This hose is also designed with good abrasion resistance, great moisture, UV resistance, and excellent chemical resistance.
Key Features
Medium weight
Thermoplastic Rubber construction
Abrasion Resistance
Wide Temperature Range
Great moisture & UV resistance
Chemical resistance
Smooth interior
Applications

Dust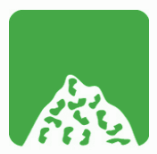 Materials
Specifications
Size Range: 1.5" to 24"
Maximum Length

1.5"-12": 50'
14"-24": 25'

Color: Black
Temperature Range: -60°F to 275°F
Wall Thickness

.025" (2" ID)
.030" (2.5" ID & above)
Find Similar Products by Category
Customers also viewed