For Lengths under 25', there is a cut charge added to the price.
Product Description
Standard Commercial Hose
Gray or black polyethylene copolymer hose reinforced with an integral polyethylene helix.
This hose is designed for industrial and commercial vacuum applications. It has a crush resistant, double profile I-Helix construction for easy movement on surfaces and a smooth interior to assure efficient air flow. It also has excellent flexing characteristics and superior abrasion resistance.
All sizes of this hose can handle a full vacuum.
Copolymer construction
Double profile I-Helix design
Smooth Interior
Crush Resistant
Excellent flexibility
Superior abrasion resistance
All sizes handle a full vacuum
Key Features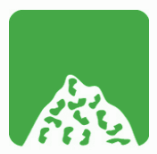 Materials
Applications
Size Range: 1.25" - 4"
Maximum Length: 50'
Colors: Gray or Black
Temperature Range: -40°F to 140°F
Available with Cuffs
Specifications
Find Similar Products by Category