Extreme Temp Stainless Steel Hose
For Lengths under 25', there is a cut charge added to the price.
Product Description
Extreme Temp Stainless Steel Hose
It's manufactured using 316Ti Stainless Steel in a patented roll lock construction. The Titanium stabilized 316 stainless alloy has superior high temperature corrosion resistance.
This hose is suitable for fume and air applications with extremely high temperatures especially chemical fume exhausting, high temperature, and corrosive applications where both positive and negative pressures are involved. It has durable corrugations that allow the hose to be dragged, bent, and reshaped numerous times without damage or breaking. It's also very flexible.
Titanium Stainless Steel Alloy
Patented Roll Lock construction
Durable corrugations
Very flexible
Key Features
Air
Fumes

Dust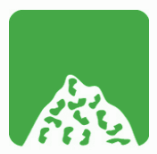 Materials
Applications
Size Range: 3" - 12"
Maximum Length
Color: Silver
Temperature Range: up to 1650°F
Wall Thickness: 0.006"
Specifications
Find Similar Products by Category
Customers also viewed